News > New 2013 Honda Brio
2018-08-30 10:12:49

The New Honda Brio set to become South Africa's Small Car of 2013!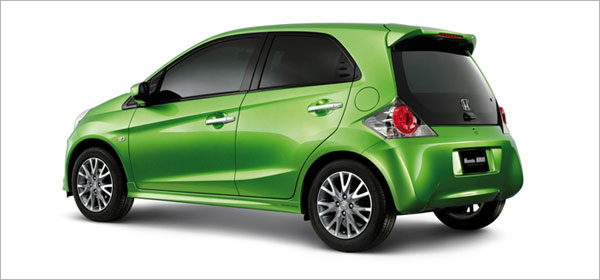 The first shipment of the Honda Brio to Mekor Honda South Africa sold out in less than 2 weeks. The second shipment sold out over the Christmas holiday period. The third shipment is expected at the end of January, but with the enquiries growing daily, this shipment is also expected to sell through in weeks.
The secret? Honda haven't launched a cheaper / discontinued model from a 'first world' country (mentioning no names!). Honda engineers have applied their clever thinking to develop the Brio for today's small car market, with up-to-the-minute design, technology and engineering.
The Result? A Brio that is 'Honda Through and Through'
A design you won't mistake for any other small car on the road.
More internal space than you have ever felt inside a small car of its size.
Really responsive handling thanks to finely tuned suspension.
An impressive 65 kW of maximum power and 109 Nm of torque.
Supreme performance and fuel efficiency from the Brio's 1,2-litre i-VTEC engine, with 16 valves and electronically controlled variable valve timing.
Honda's Advanced Compatibility Engineering (ACE) with high tensile steel in key areas of the body, while the front has pedestrian injury mitigation technology to absorb impact energy.
Safety engineering including, with a pair of airbags, ABS brakes with EBD and the front seatbelts have pretensioners and load limiters.
The market? The driver for whom the Brio is 'More Reliable Than Life'!
Young, busy, budget-conscious often first-time new car owners, who know how reliable and safe Honda is, but who have never been able to afford a Honda themselves, or have never seen a Honda small car design they like.
All together the Honda Brio proves that you can get everything in a small package, and that the South African small car market has been long awaiting some serious competition.
See for yourself and test drive at your local Mekor Honda Dealer. You'll certainly be surprised by how much Honda have packed in!