News > New Honda Dealership opens in Rivonia

New Honda Dealership opens in Rivonia, Johannesburg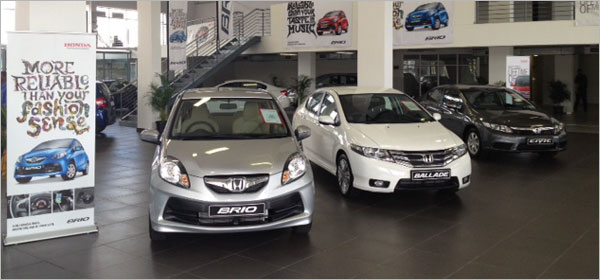 A brand new Honda Motor Dealership, Honda Rivonia, opened its doors on 15th January 2013 to an excited crowd of Honda enthusiasts in the Johannesburg Northern Suburbs, Pretoria and Gauteng.
Honda Rivonia is situated at the corner of Witkoppen and Rivonia Road in Sunninghill.
The new dealership is part of Mekor Honda, South Africa's largest Honda Group, with branches in Sandton, Melrose, Cape Town CBD, Claremont, Tygerberg and Umhlanga.
The Dealer Principal of Honda Sandton, Mark Dommisse, has assumed responsibility for running the new Honda Rivonia dealership, together with an experienced team of sales and service management and staff.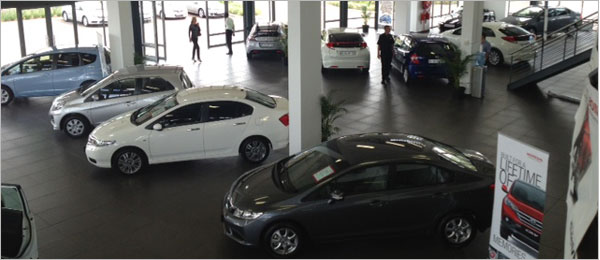 The management team comprises:
Rui Santos: Sales Manager for New Vehicles. Rui has been with the Group for 5 years and was previously Group Financial Manager.
Cedric Le Long: Sales Manager for Used Vehicles. Cedric has been with the Group for 6 years in New and Used car sales at Honda Melrose.
Johan Fleischman: Service and Parts Manager. Johan has been with the Group 11 years as a Senior Technician and Workshop Foreman at Honda Melrose and Sandton.
Says Mark Dommisse 'We're very excited about the new Honda Rivonia Dealership. The recent growth of Honda car sales in South Africa, and in Gauteng in particular, means this is the perfect time to expand our dealership to cover a greater area of the Northern Suburbs of Johannesburg and surrounding areas'
It's been a buoyant year for Honda South Africa. The launch of the new Honda Civic in 2012 boosted Honda sales in South Africa and worldwide. The new 2013 Honda CR-V launched in December 2012 was greeted with great enthusiasm by customers and journalists, and even more recently, sales of the New Honda Brio, Honda's much anticipated entry into the compact car segment, have exceeded all expectations. More announcements are expected soon on new Honda launches for South Africa.
For more details see: www.hondarivonia.co.za
Call Mark Dommisse and the Sales and Service team on (011) 808 3900
Or visit:
The Crossing 2,
Cnr Witkoppen and Rivonia Road, (Entrance No 3 Achter Road)
Sunninghill,
South Africa